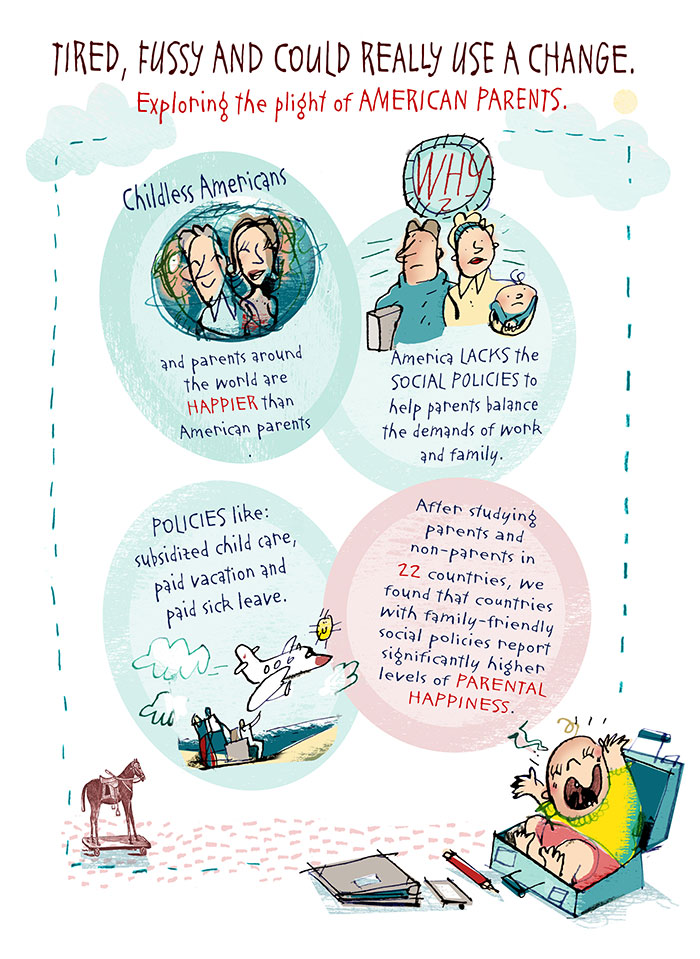 Exploring the Plight of American Parents
Are childless couples really happier than those with children? And if so, are we becoming heartless, cold and cruel? Maybe not, says a Wake Forest researcher, whose findings suggest this is a matter of policy, not people.
In studying people in 22 countries around the planet, sociology professor Robin Simon found that family-leave policies – not the people themselves – really explain parental happiness. The more flexible the leave, the happier the family.