We need to talk
Honest, personal engagement has always been at the heart of the Wake Forest experience. That's why we've launched A Call To Conversation, a nationwide – and campus-wide – movement designed to help people see each other as human beings rather than as stances, positions or opinions. As a part of this movement, we reached out to students to hear what they had to say about the value of conversation and civil exchange. Below you'll find a sampling of their thoughts.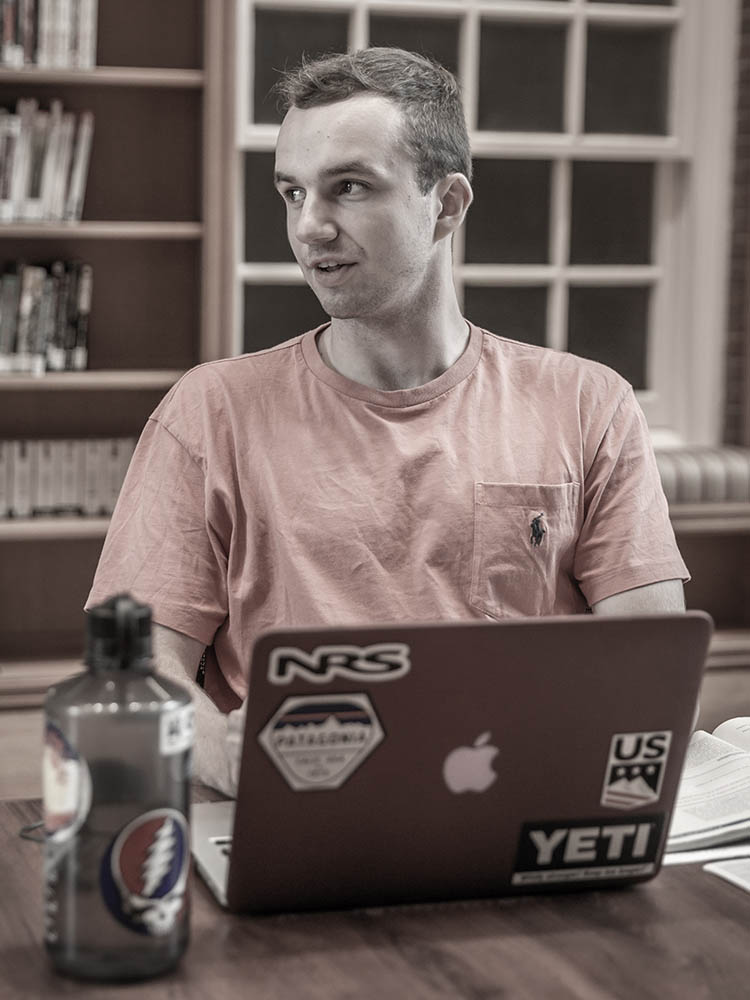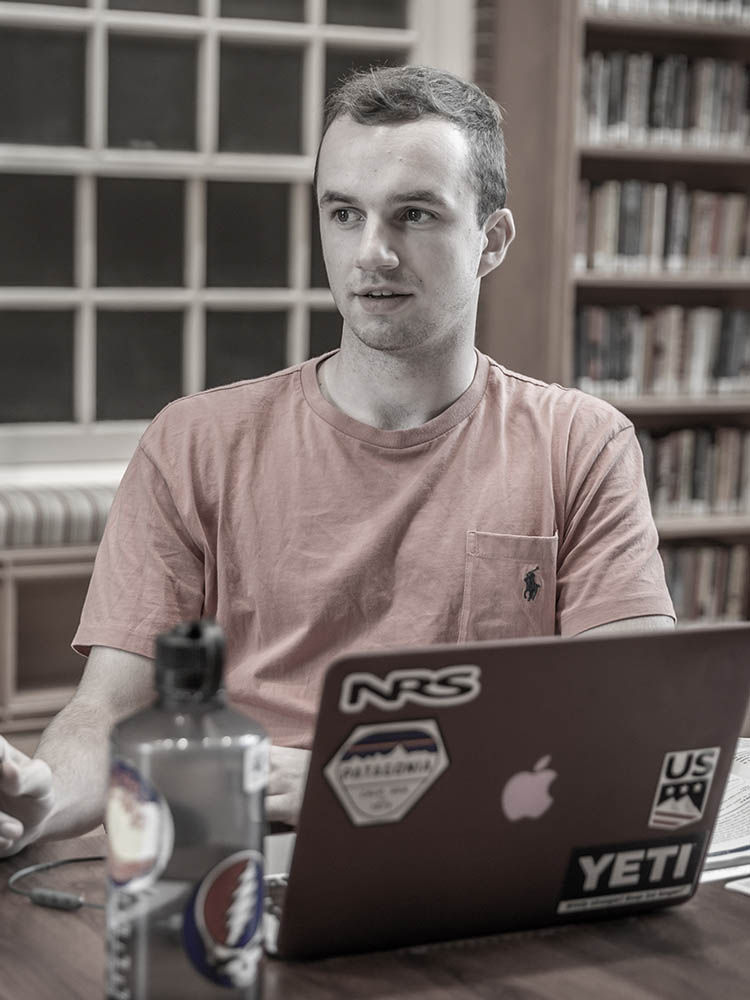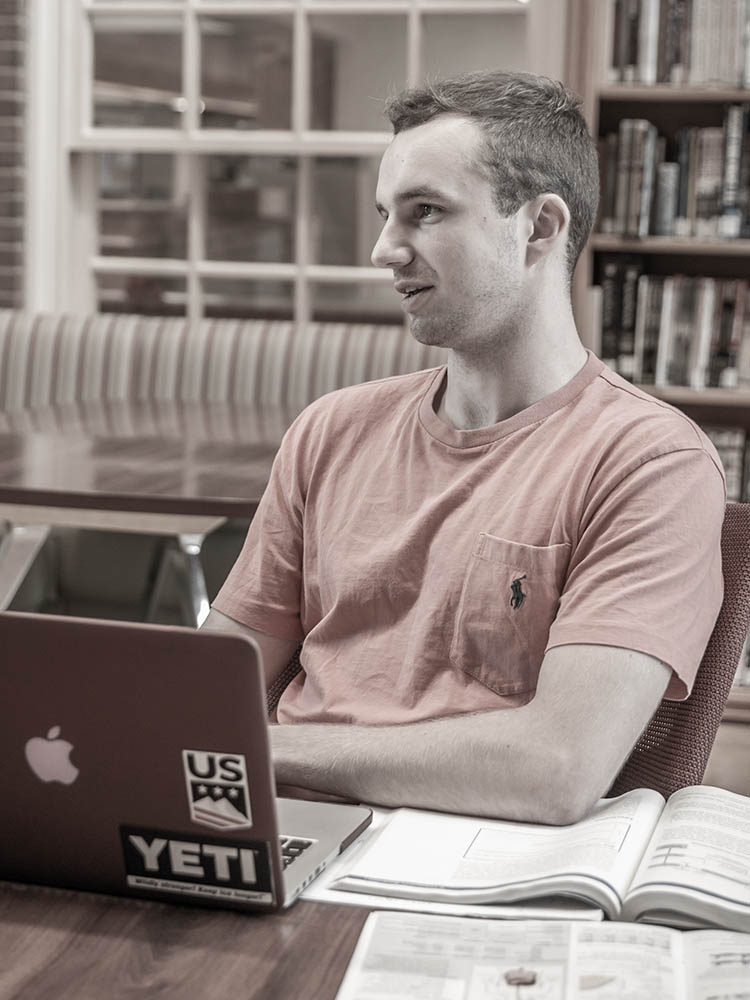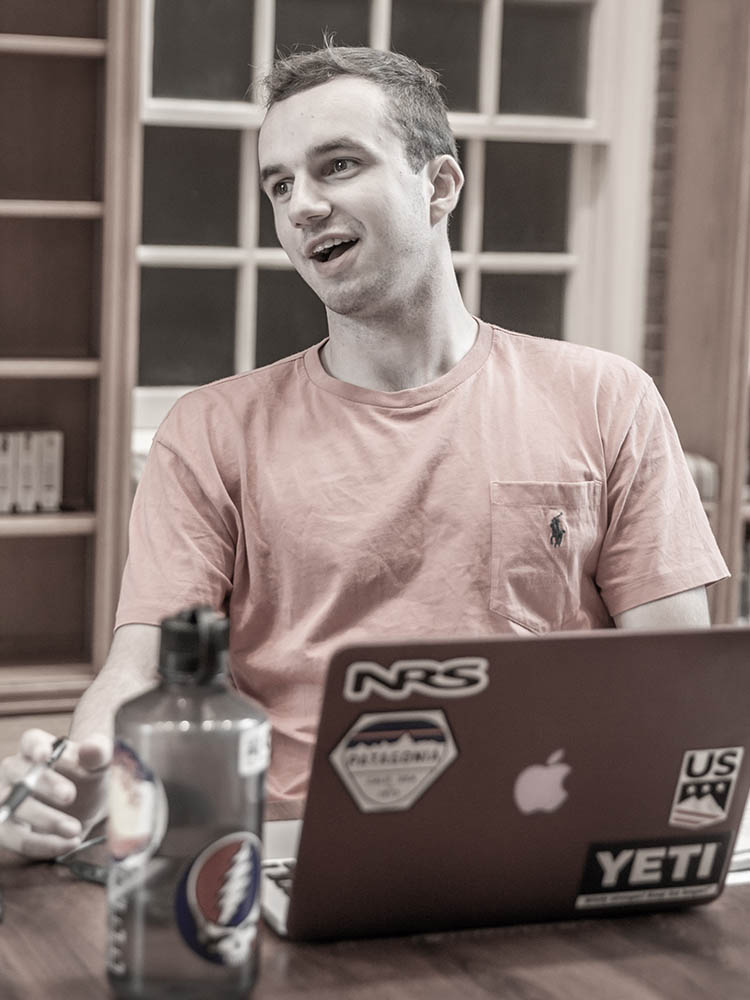 David VanEenenaam ('19)

If you've been exposed to multiple ways of thinking and experiences, versus just one, you have the ability to empathize and sympathize with those perspectives, even if you don't hold them yourself. That leads you to a more nuanced and well-rounded point of view – one that's more accurate to reality.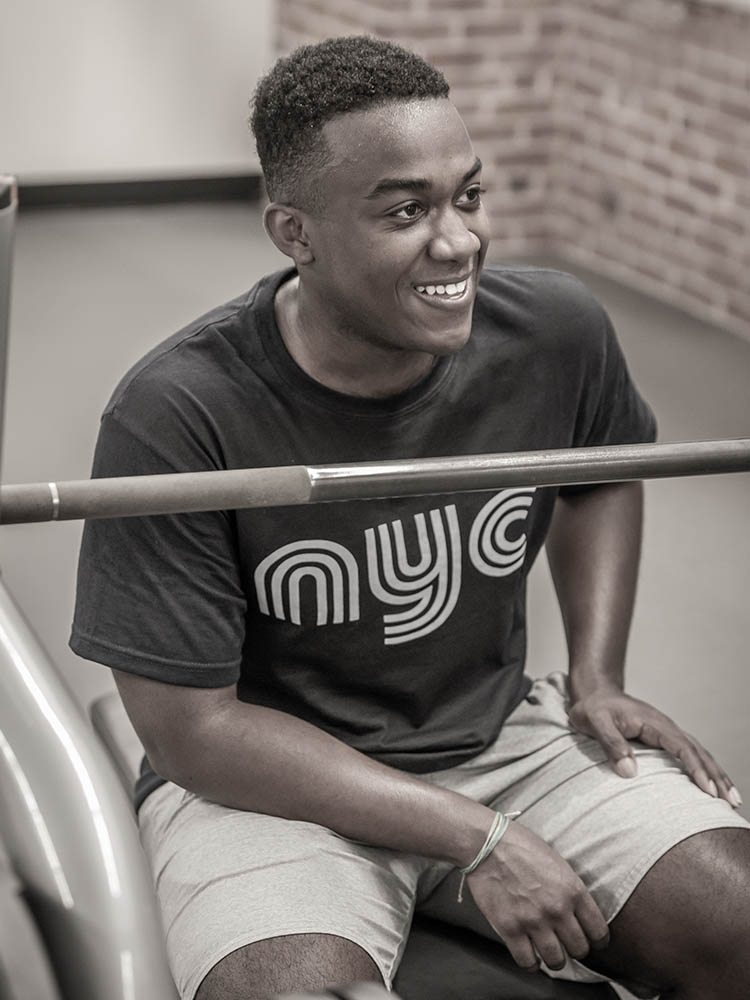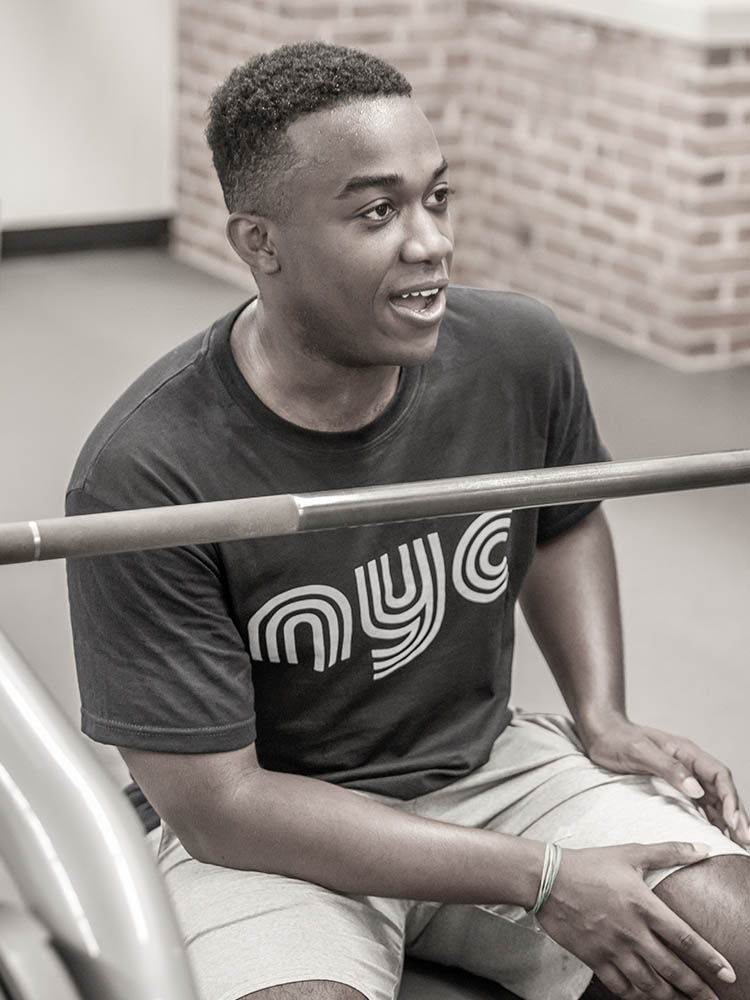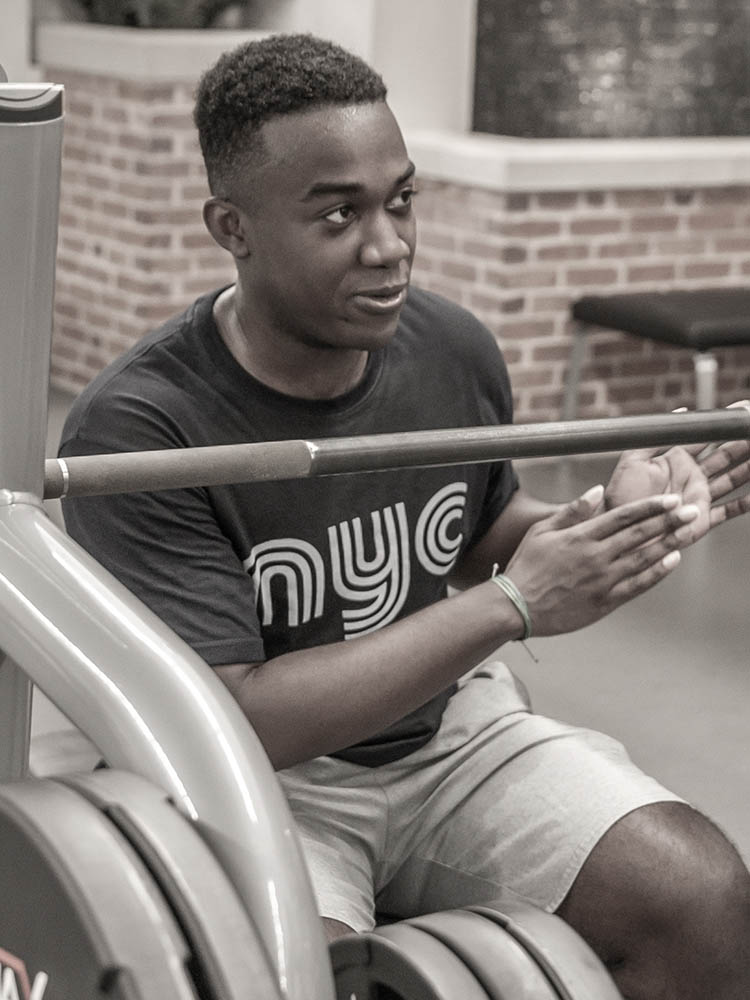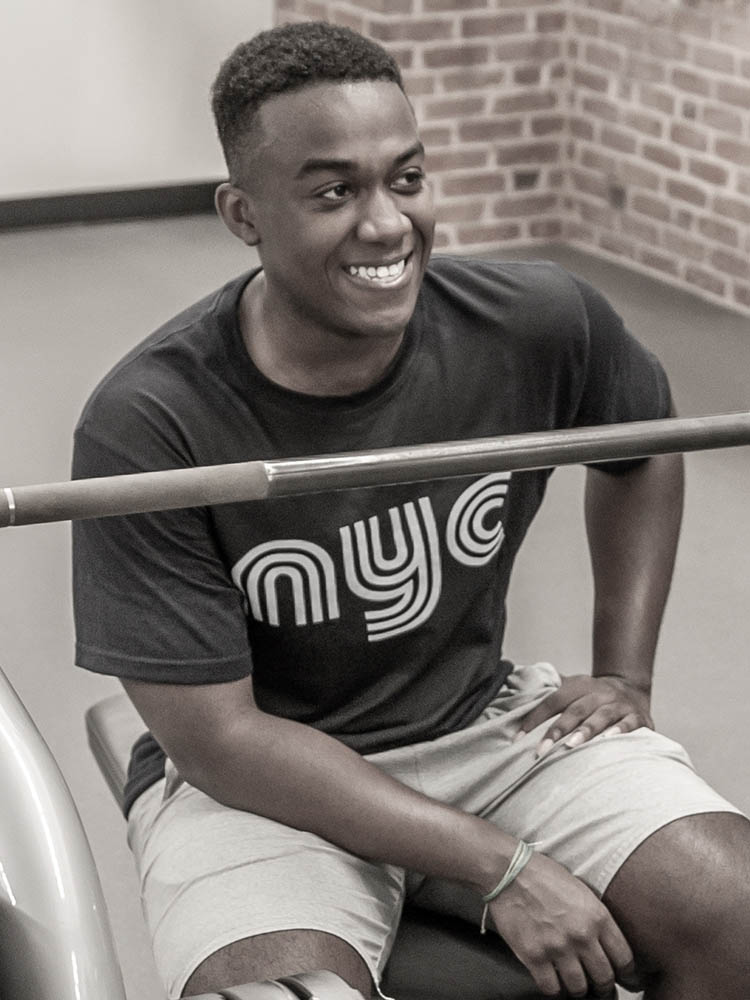 Ayo Ilesanmi ('20)

Coming from a very liberal high school to Wake Forest, I was no longer in a like-minded bubble. I found myself in a hotbed of different viewpoints – that was something I saw very clearly. I hear a lot of different ideas and perspectives and it's never alienated me from friendships.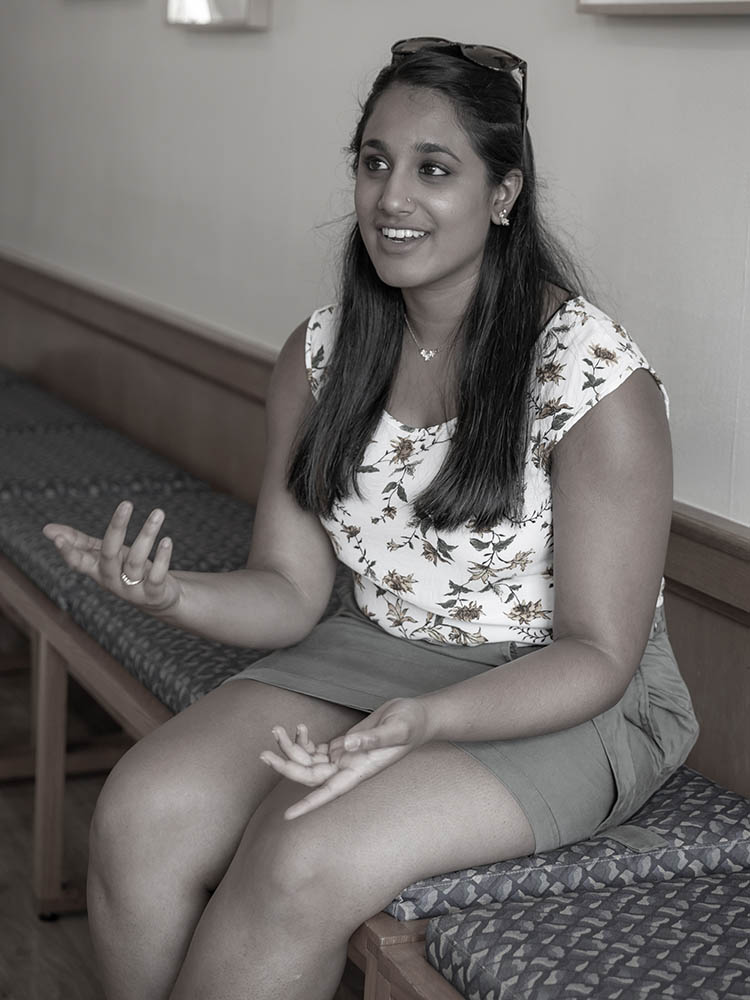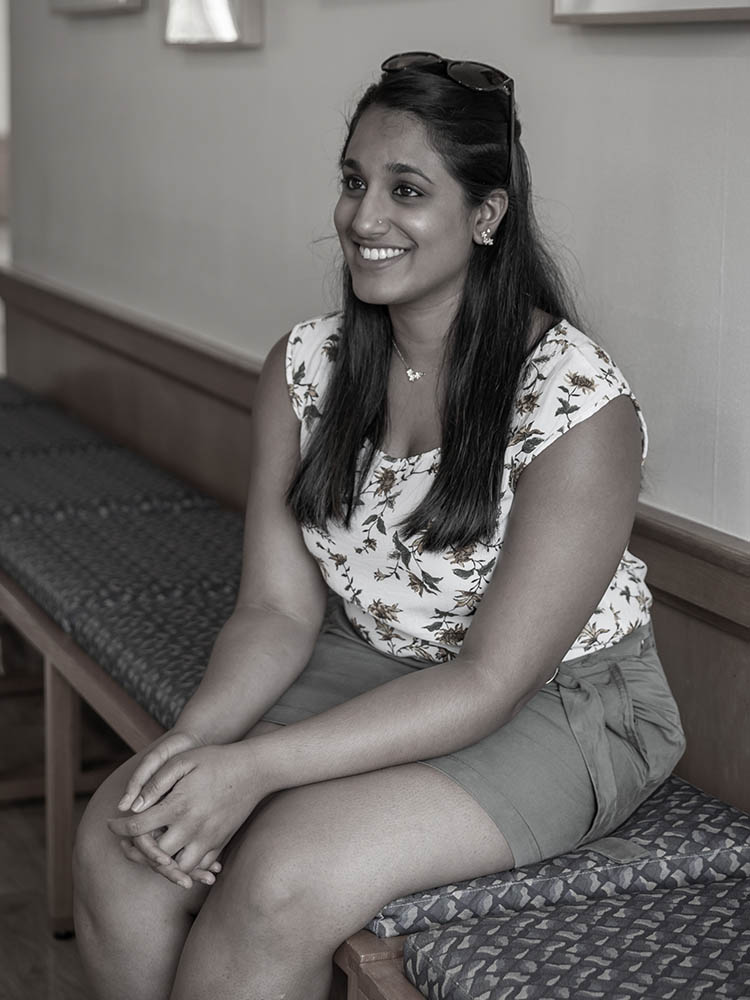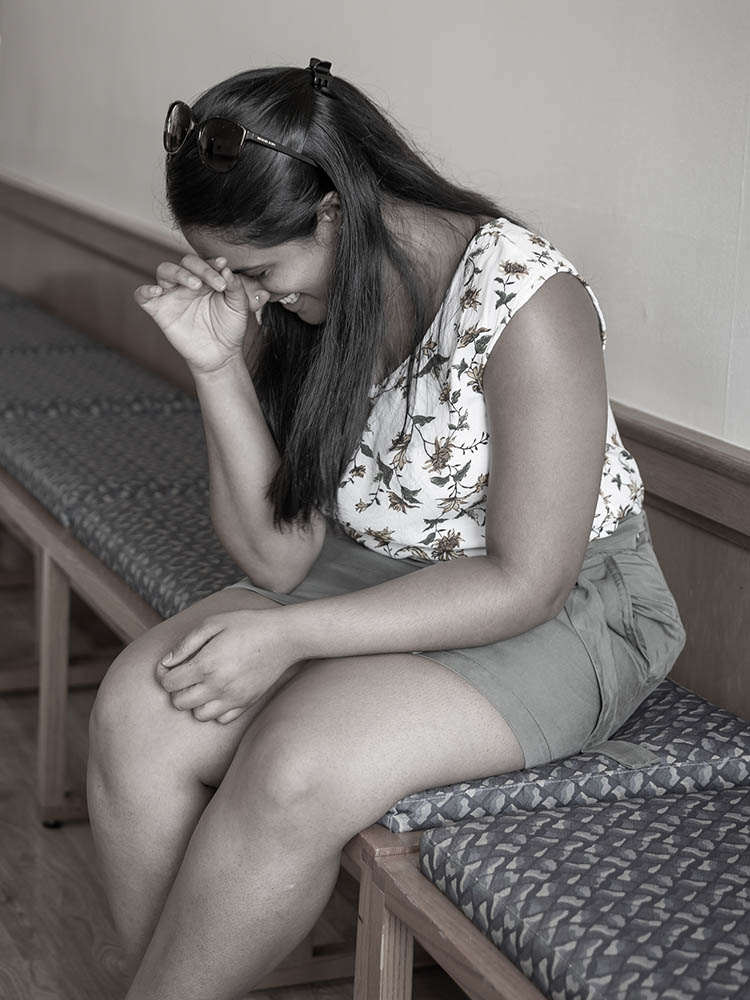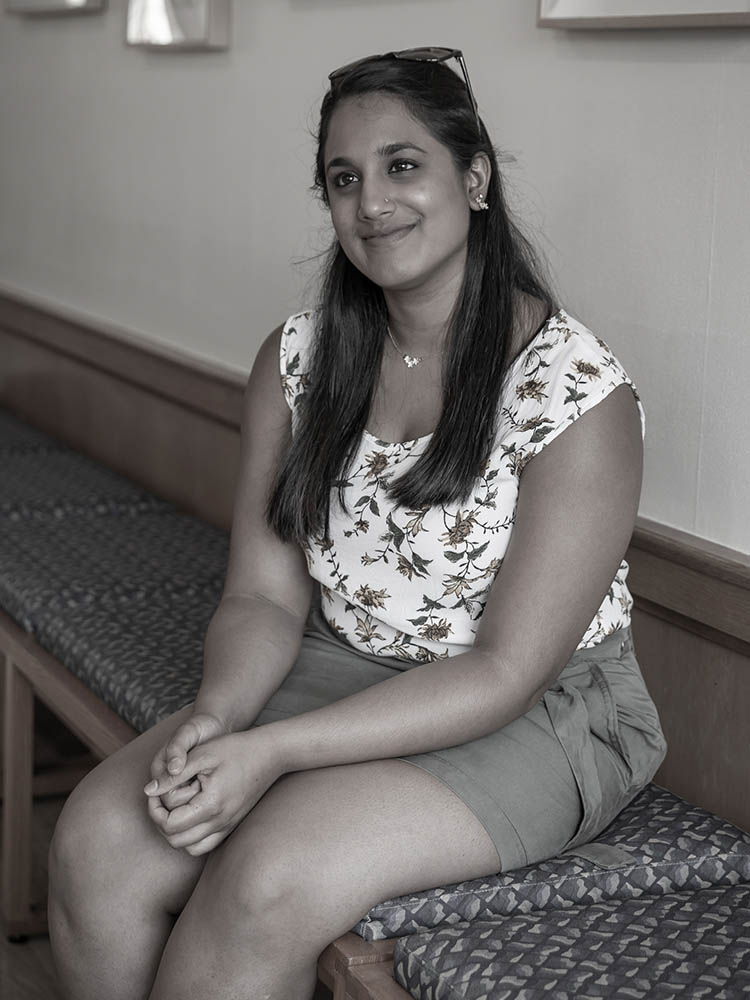 Aparna Sivakumar ('19)

Conversations with my best friend have always inspired me to take a few risks for the right reasons. She's the person who pushes me to go out and try things that I normally wouldn't. Even though she's in Texas and I'm in North Carolina, it's nice having someone to talk to that can bring something new into your life, and keeps things fun.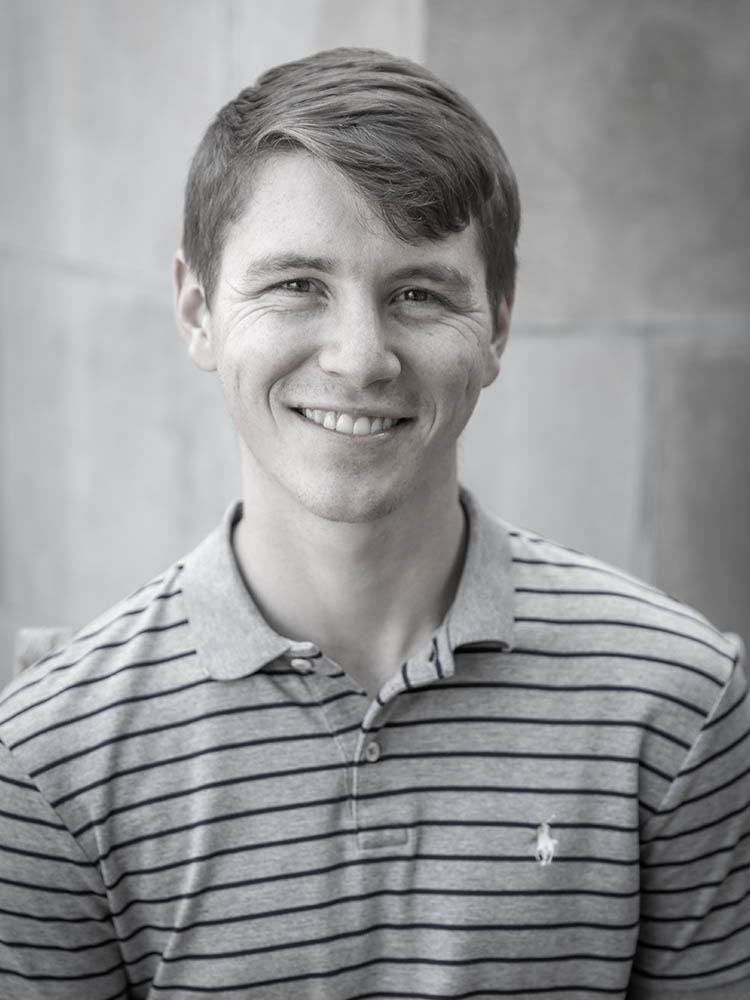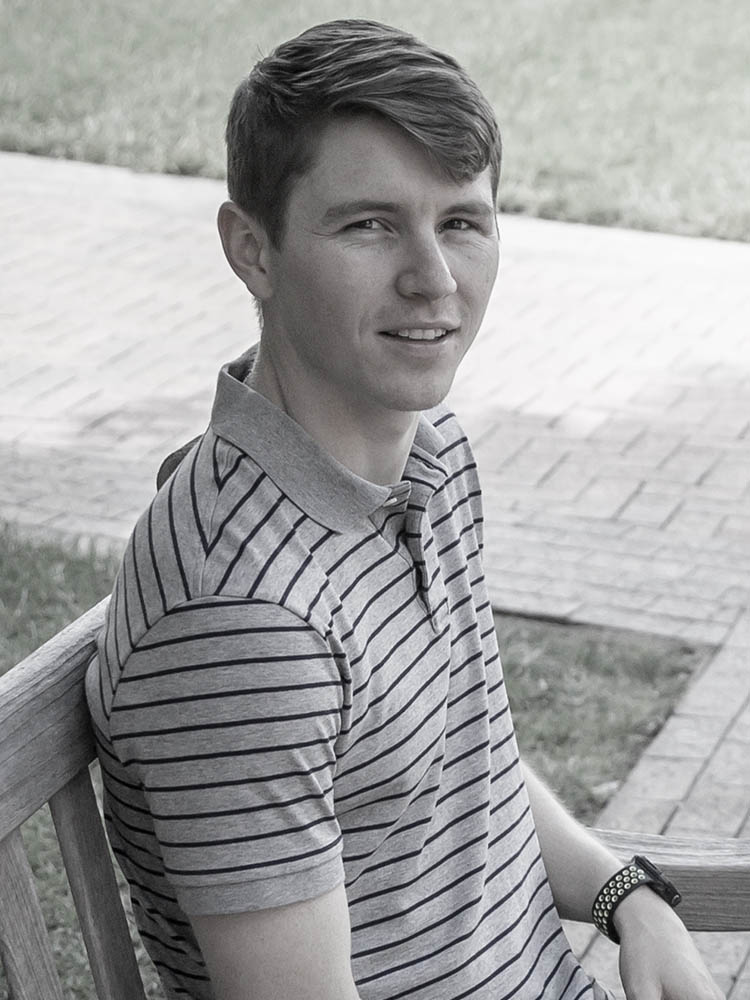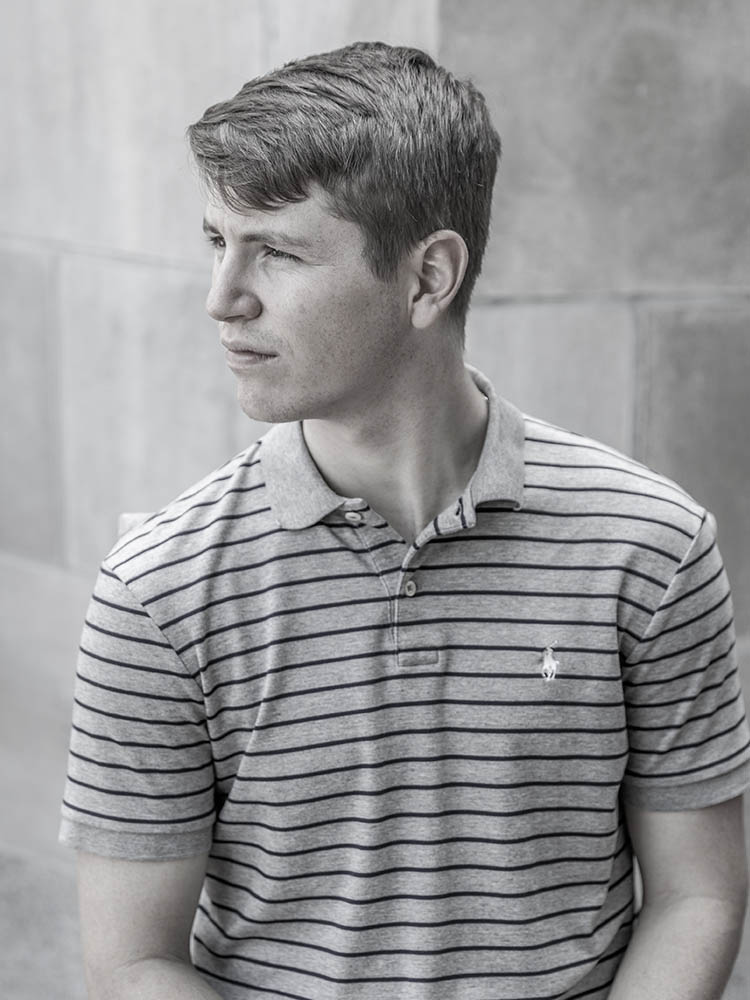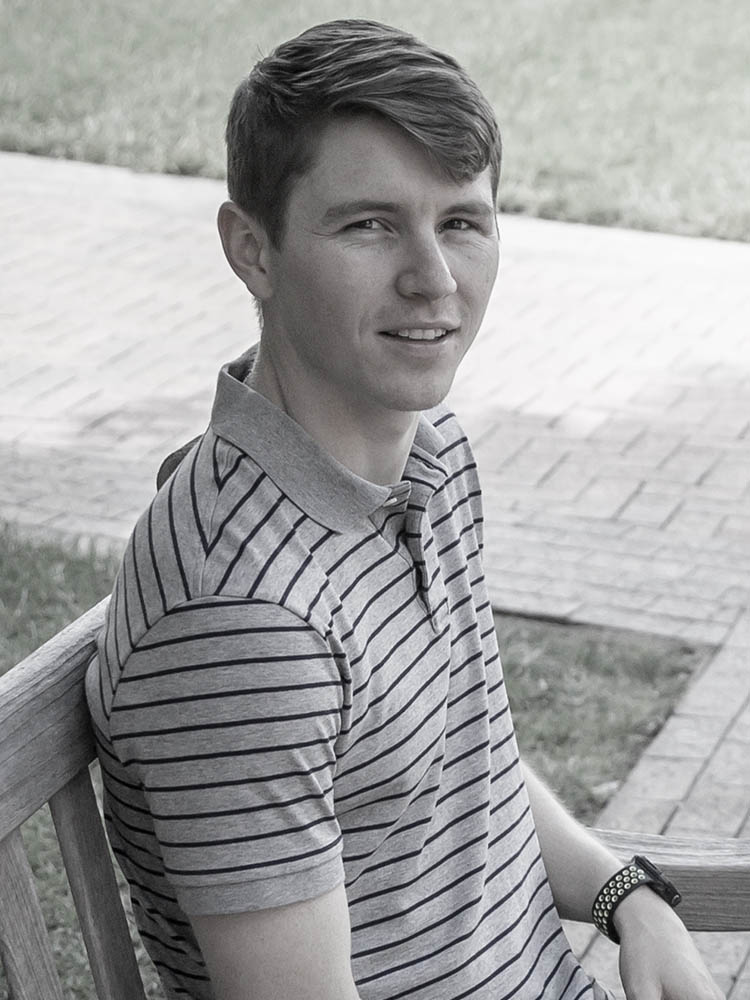 Cameron Silverglate ('17)

I think first there's something revealing about vocalizing what you think. It's easy to intuitively feel something. But when you have to give words to it, it really crystallizes in a way that very few things can. Another human is processing those words, and is going to ask you some hard questions. That can really be frightening, but it checks the temptation we all have of just, you know, going down a rabbit hole of our own thoughts.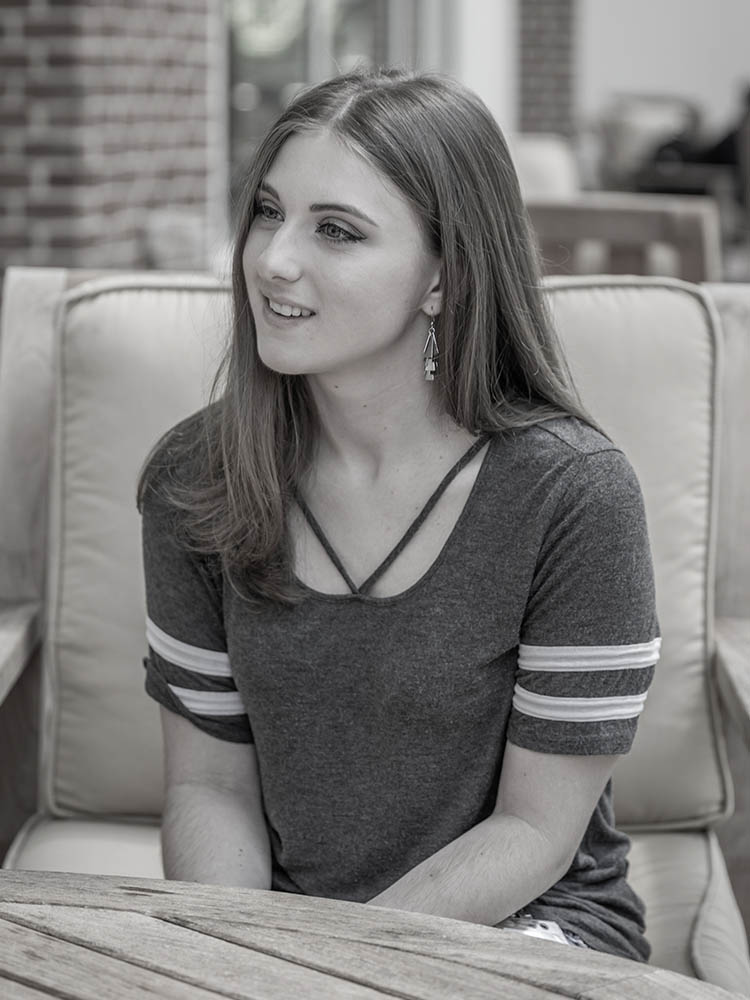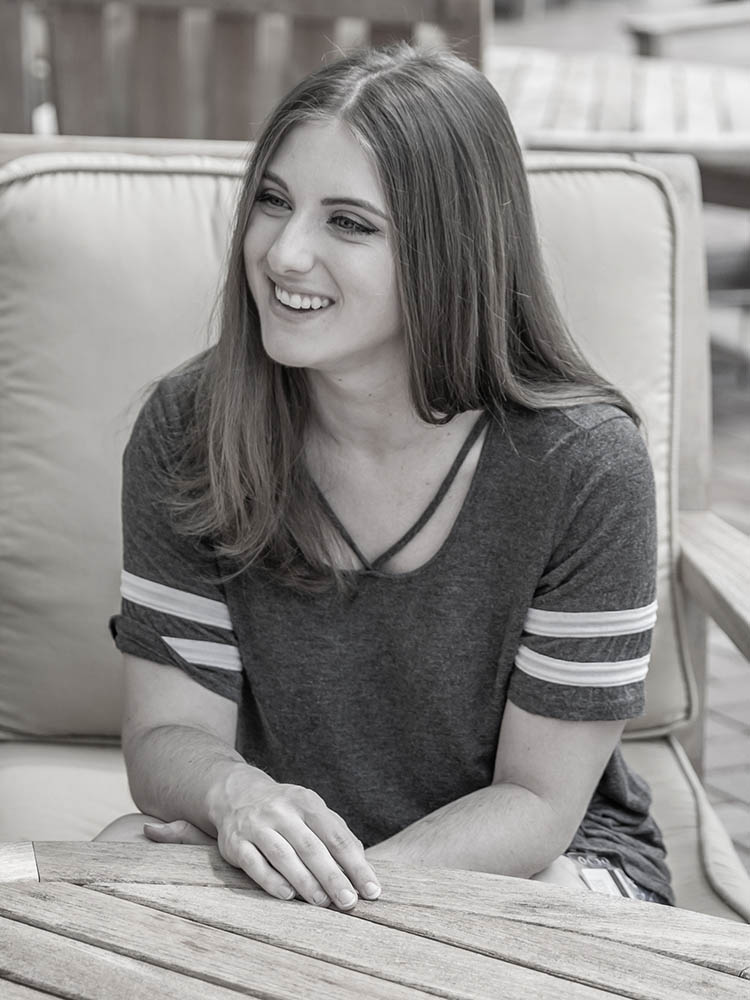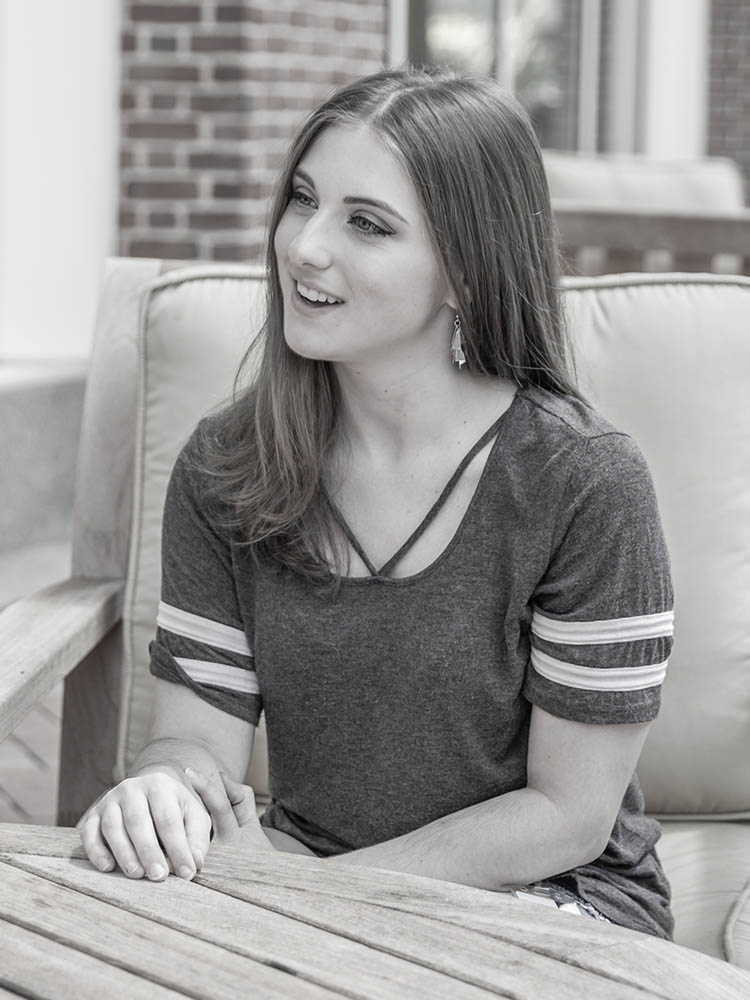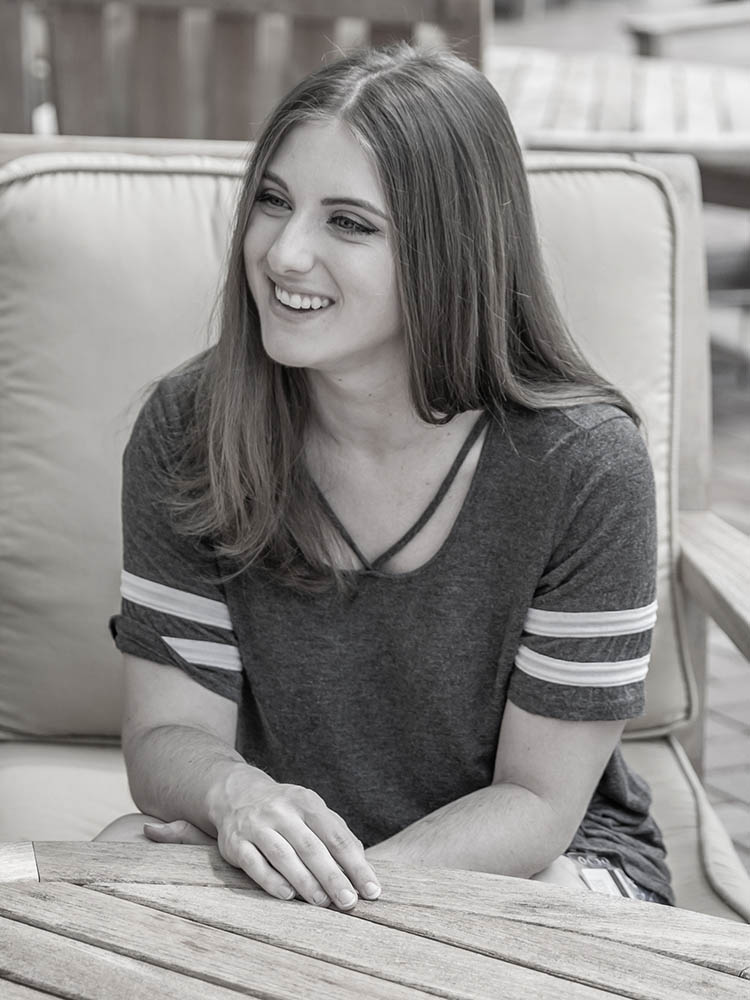 Carly Gordon ('19)

Conversation allows you to stand up for your own beliefs. It's important because you don't always have to pick one side, the easy side. You can go with what YOU believe in. You can discuss why YOU believe it. Hopefully, if the person is willing, they'll listen to you. And you can listen to them. You never know how one sentence can change someone's life.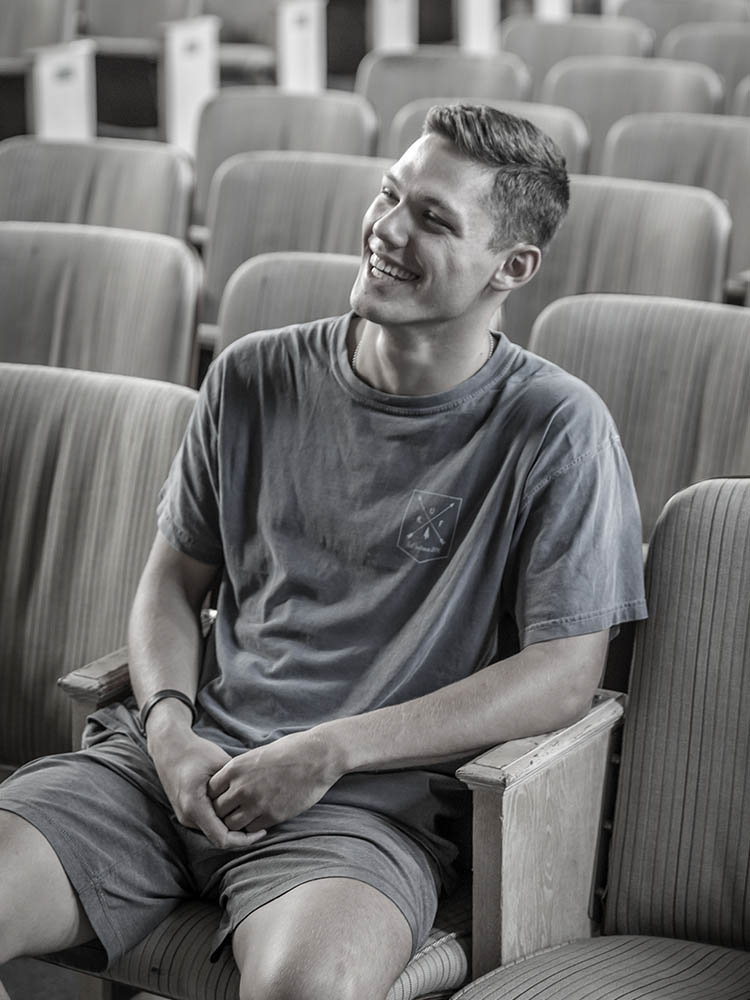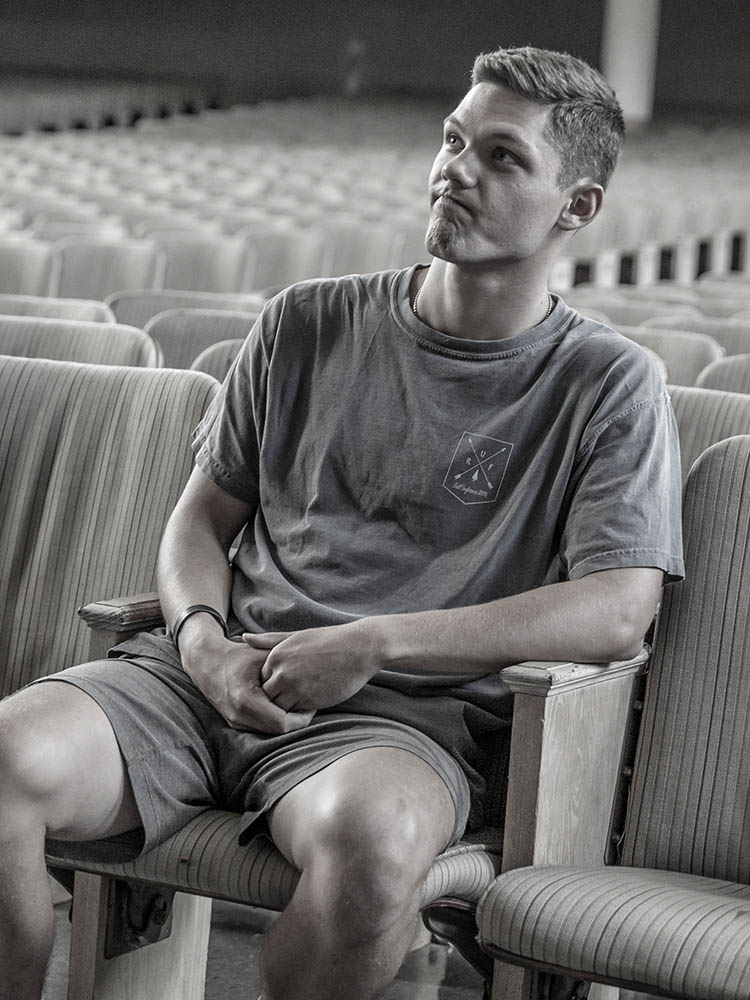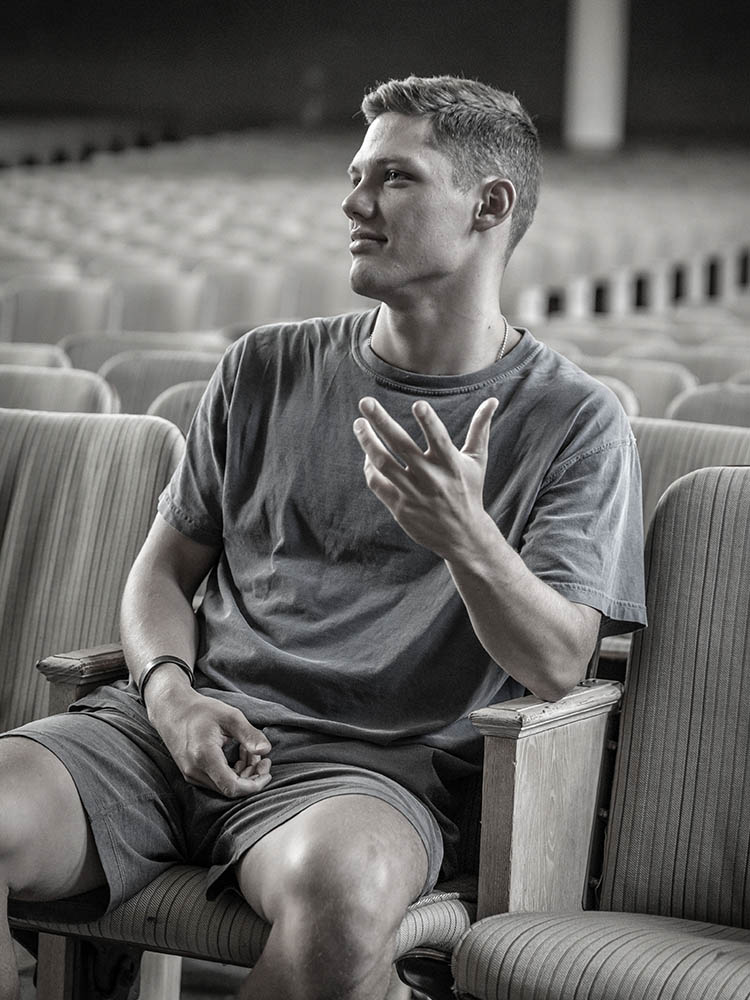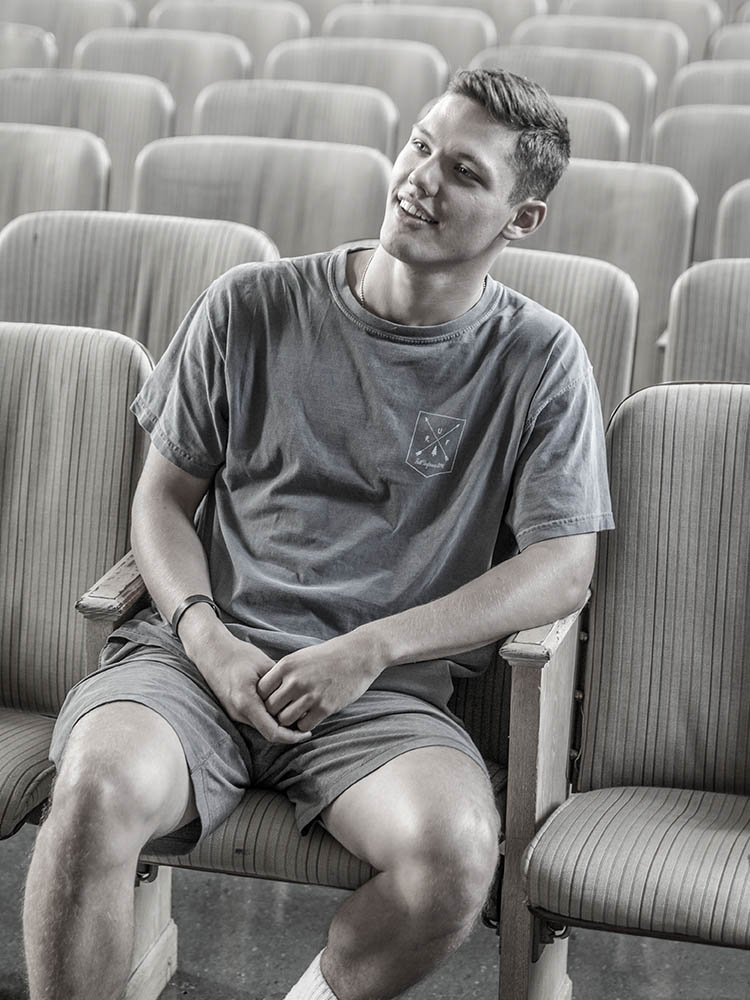 Coleman Greene ('20)

I was in a conversation with a friend this year and we were both at a place of "this is just how I am" and that's kind of where we left things. People think that the middle ground is soft and less rooted in belief. But when you say "this is just how I am," that shuts down all opportunity to change your mind.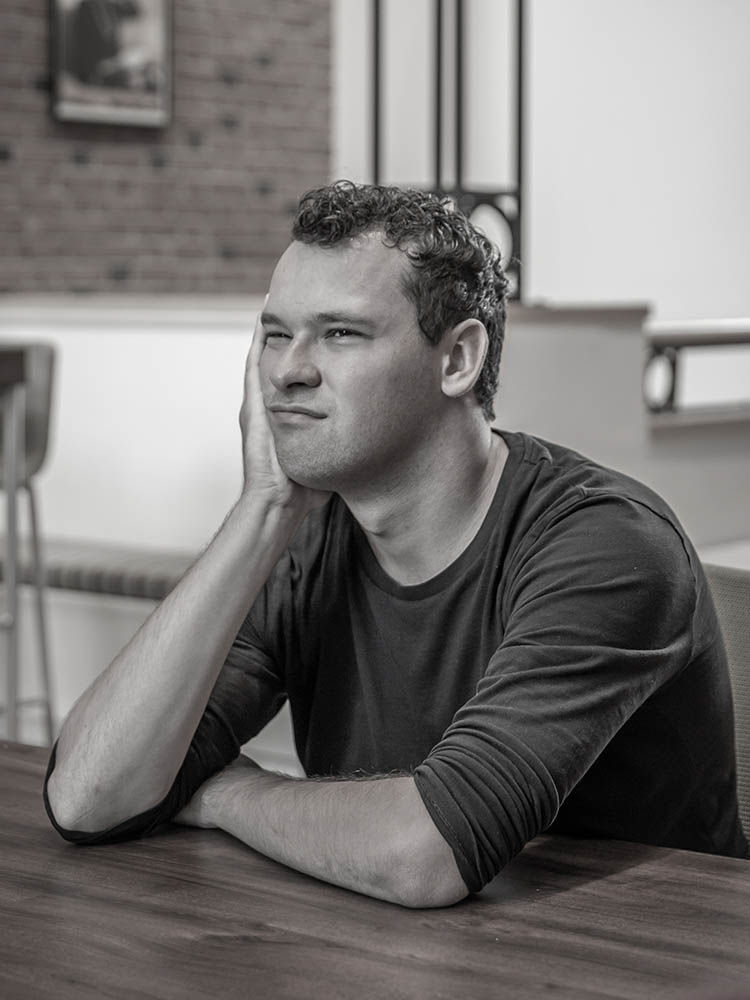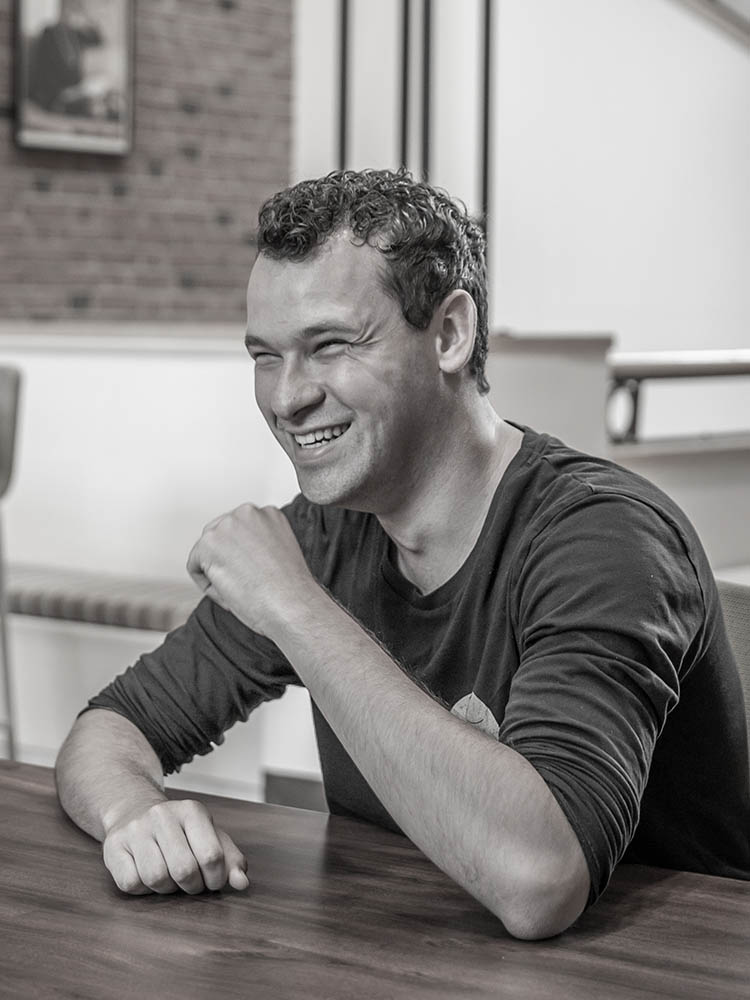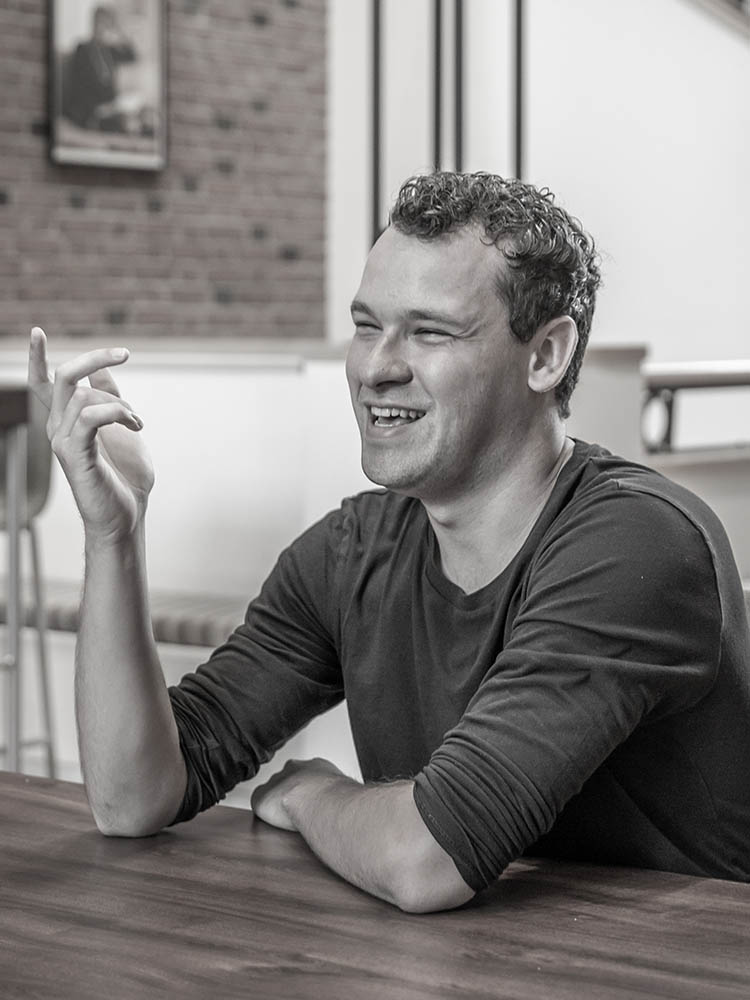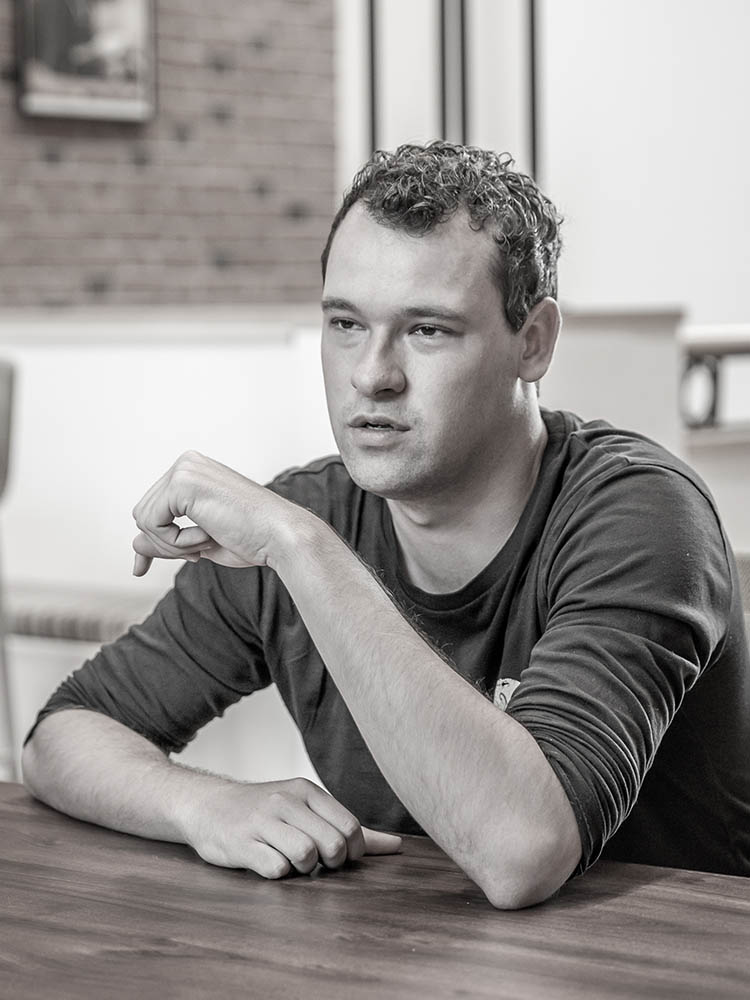 Justin Browning ('19)

It's kind of like being stuck in a rut. If you're not willing to see someone else's side, you're never going to make any progress on your own. If all you see is your side, you're missing the whole picture.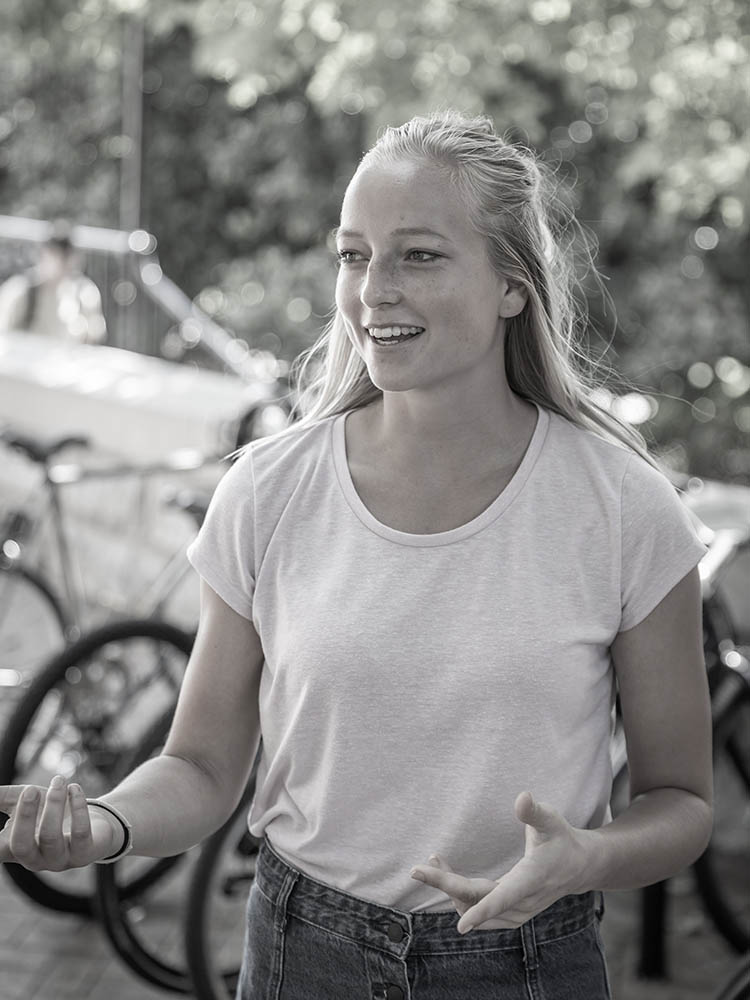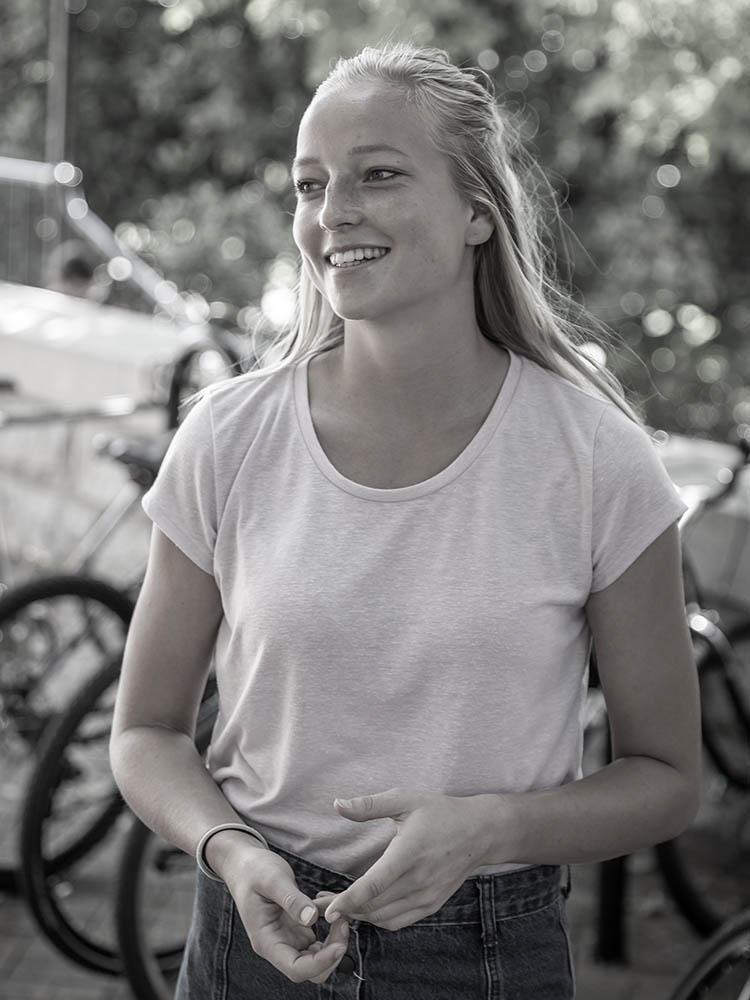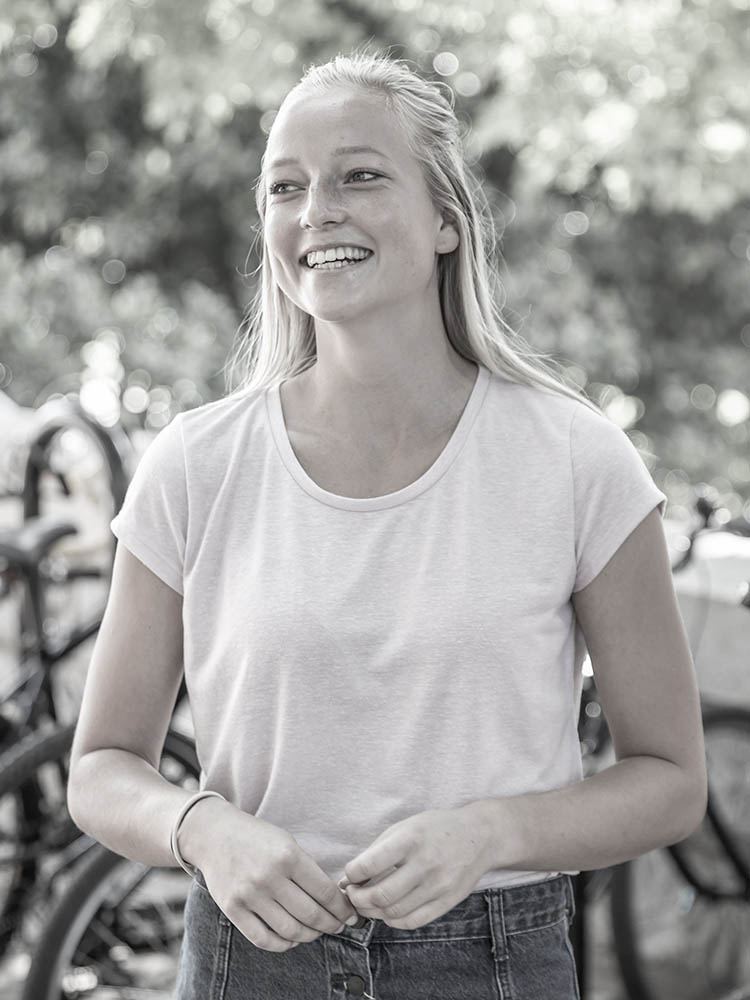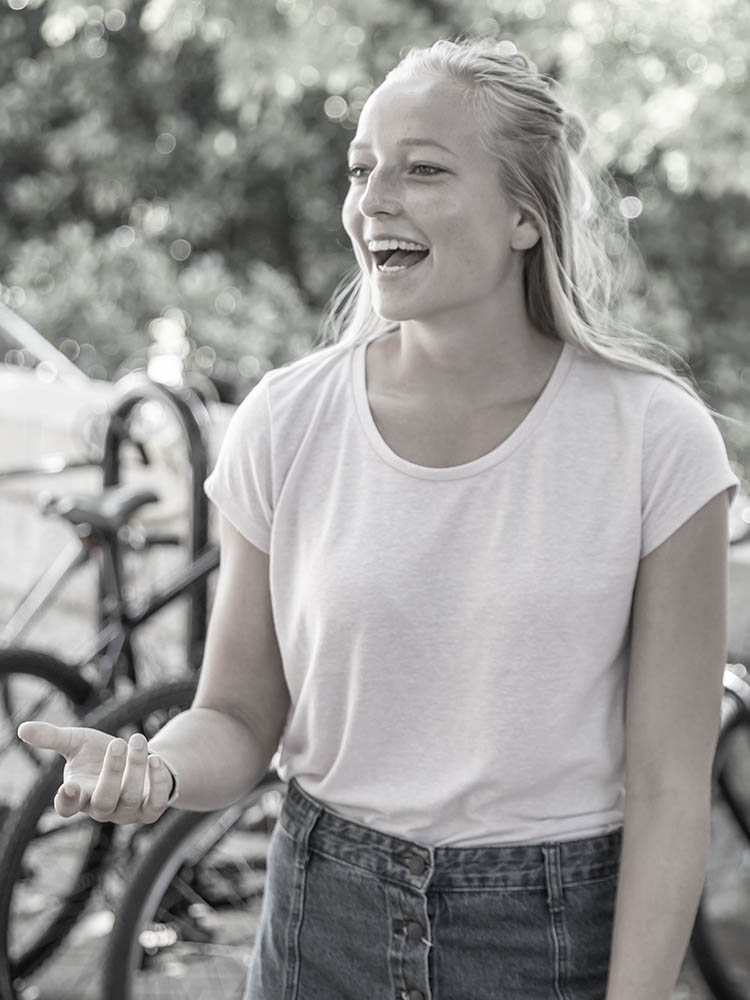 Elisha Evans ('21)

It's really important to speak your mind. There's no point in pretending you're neutral and just want to stay out of conflict. At the end of the day – we're all different, we have different views and we have to learn to respect each other.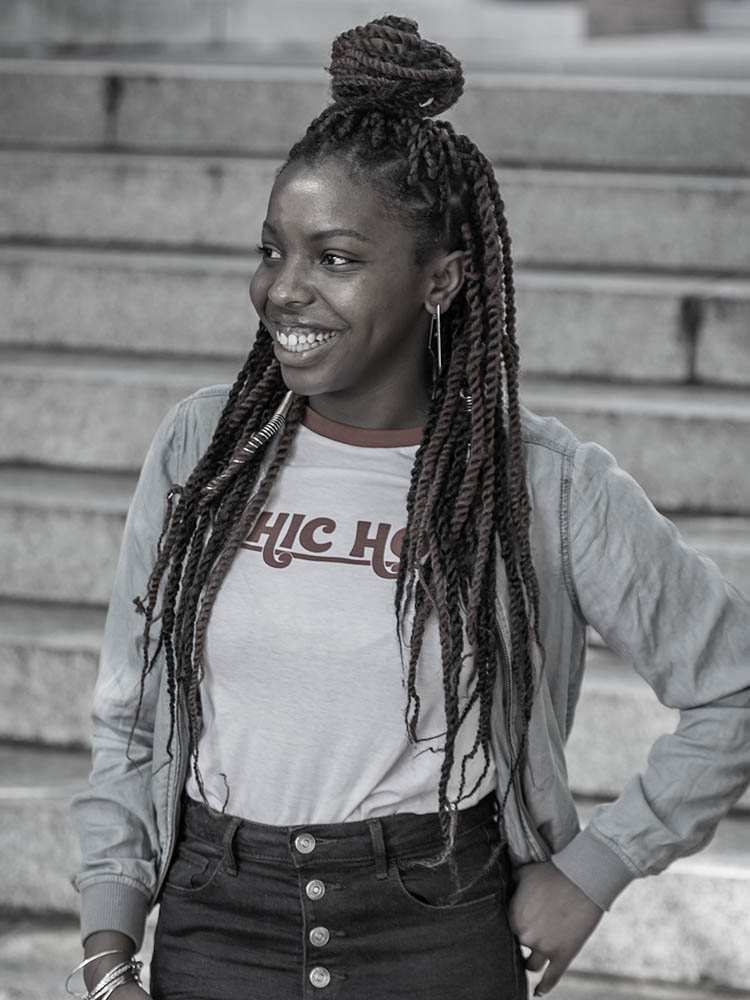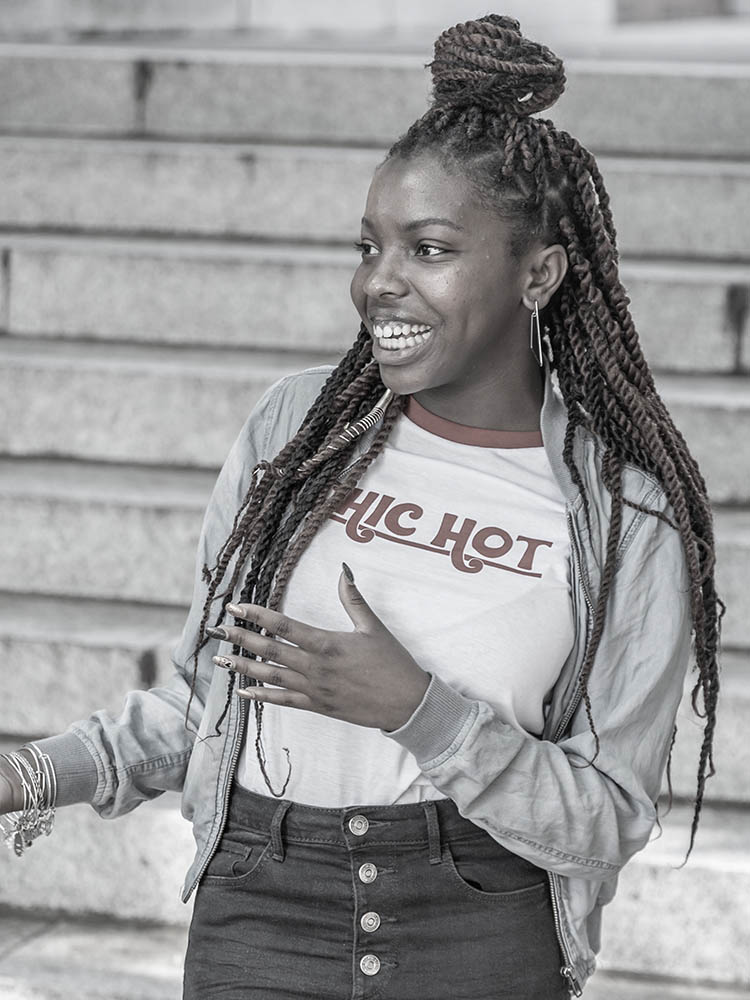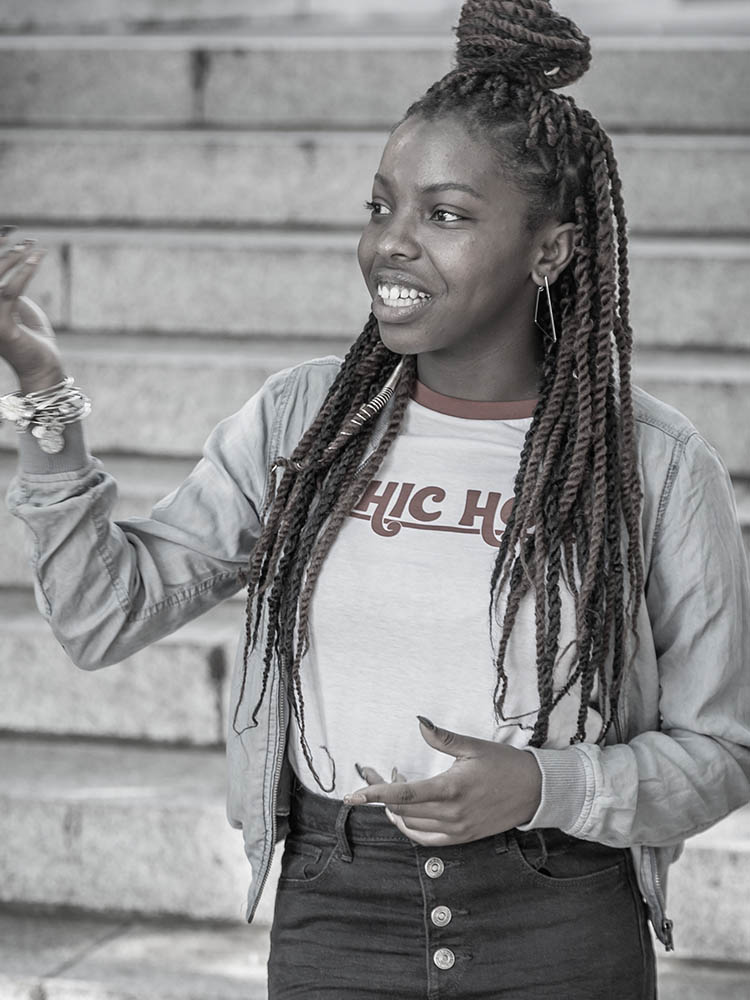 Akaya Lewis ('22)

Conversation allows me to learn about different people who I otherwise wouldn't interact with. It allows me to kind of pour into them, as they pour into me. It's so cool to learn about a new perspective; it helps me become more of a holistic person. I want to get to know people.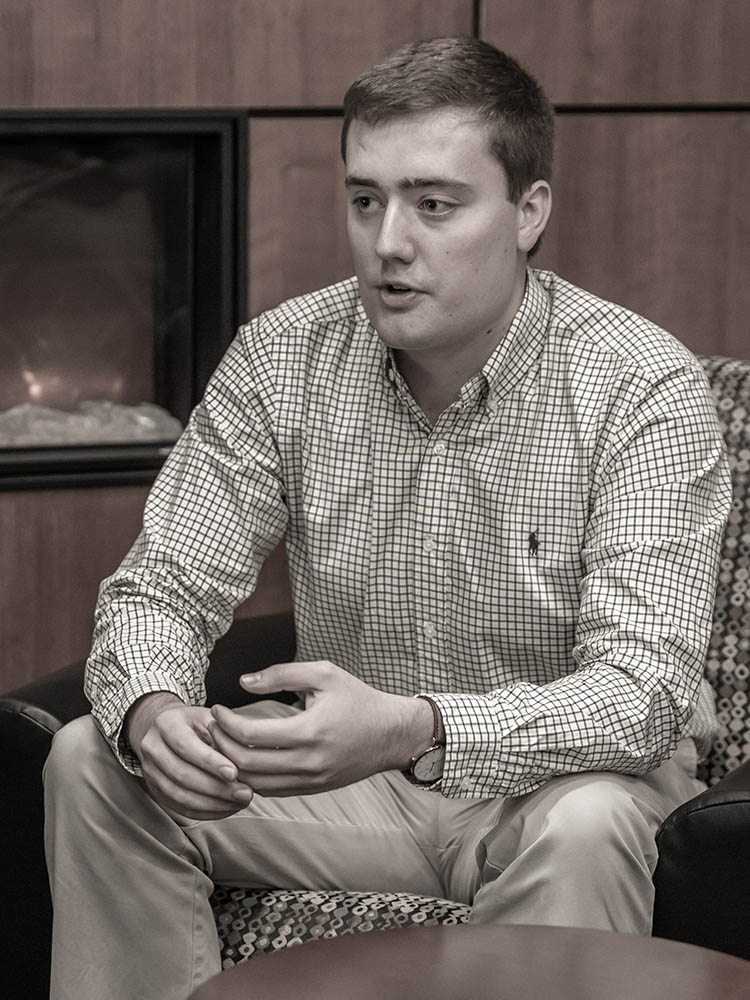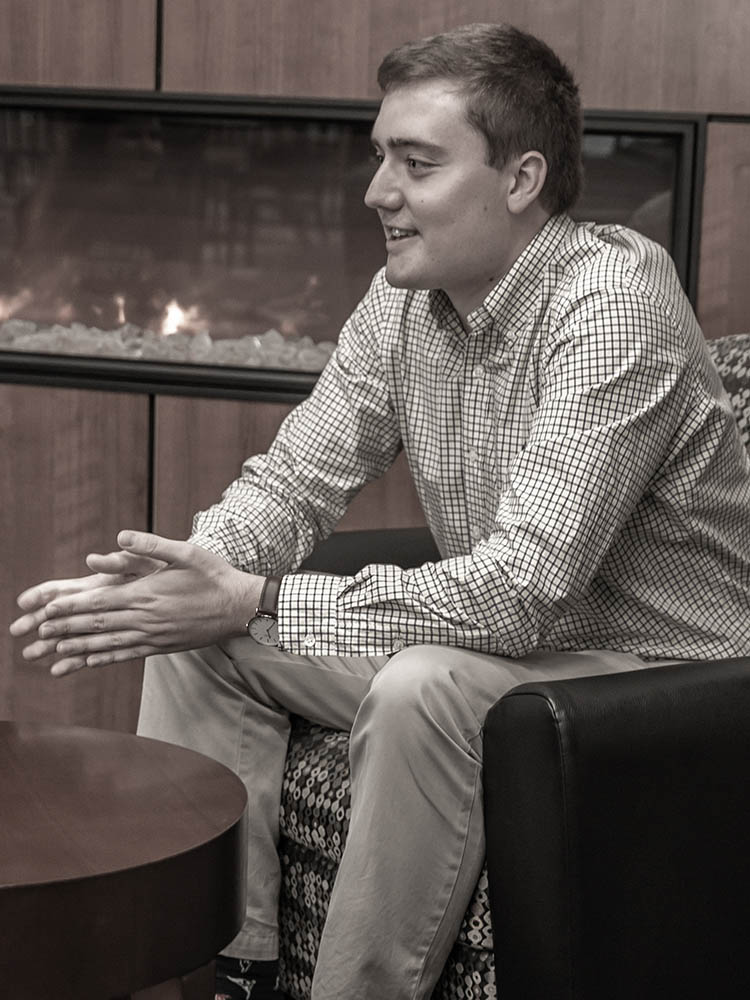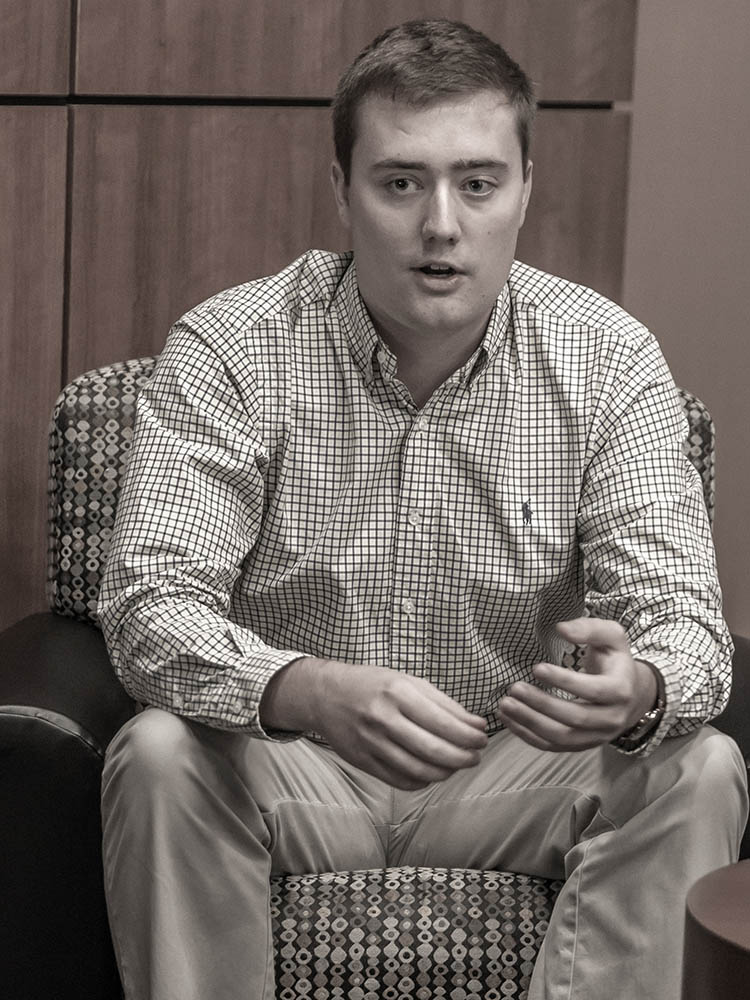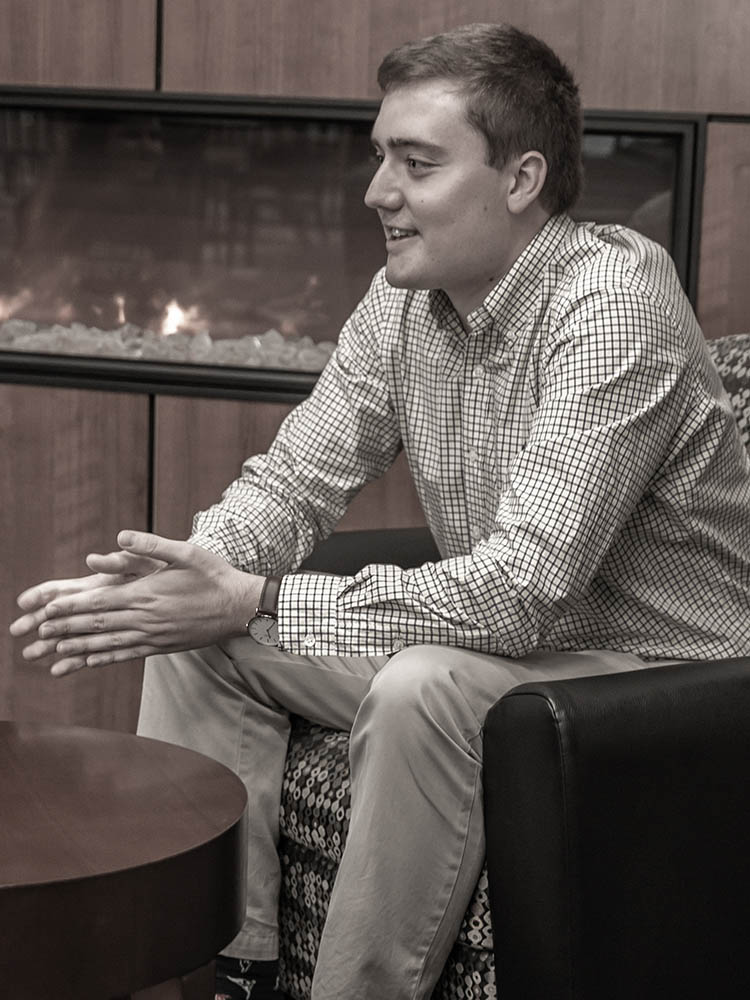 Kyle Tatich ('18)

People need to communicate in order to be successful, be that in personal relationships or professional ones. You have to know how to articulate your thoughts and listen to the opinions and advice of others. Sounds pretty simple, but it's crucial.